NEW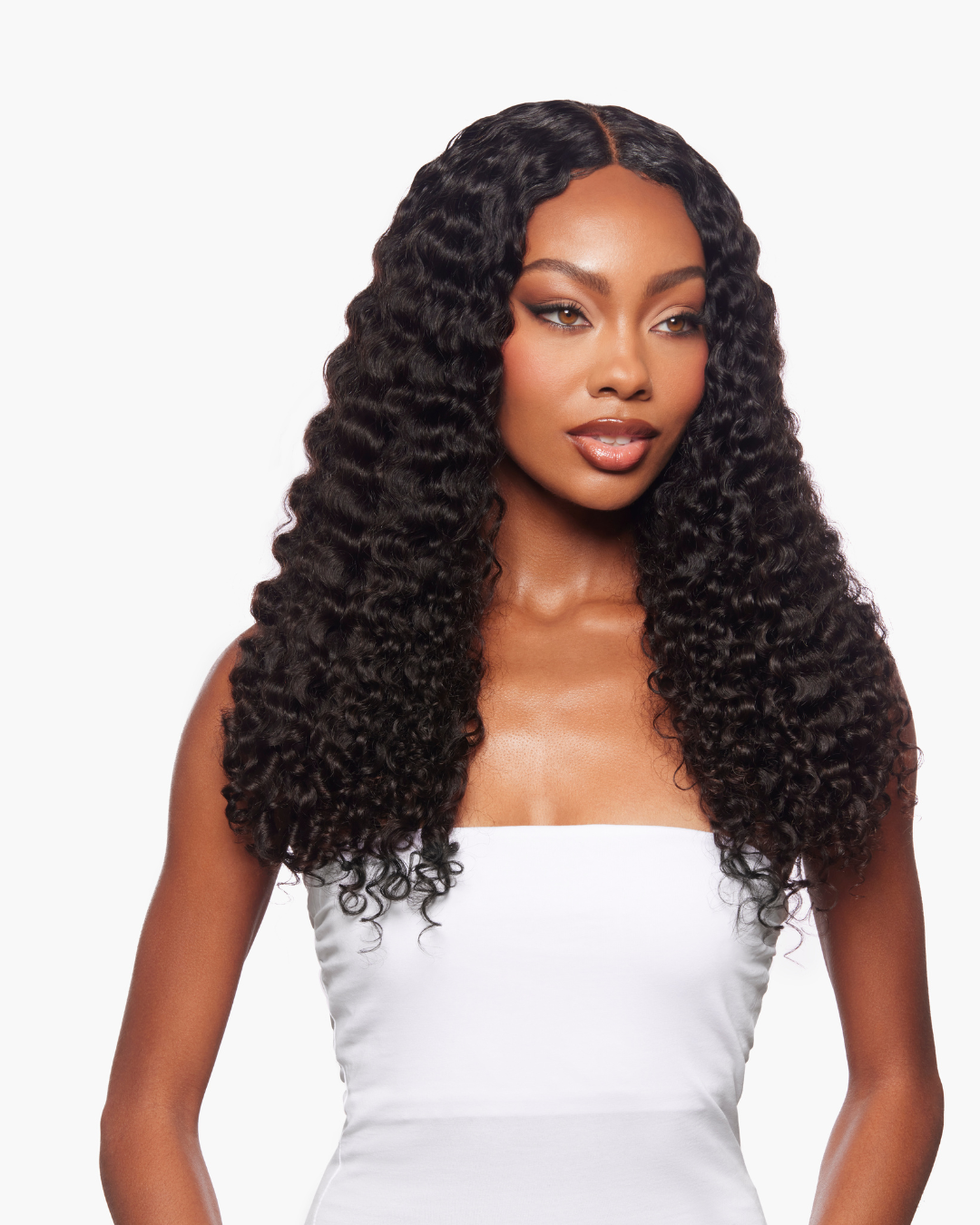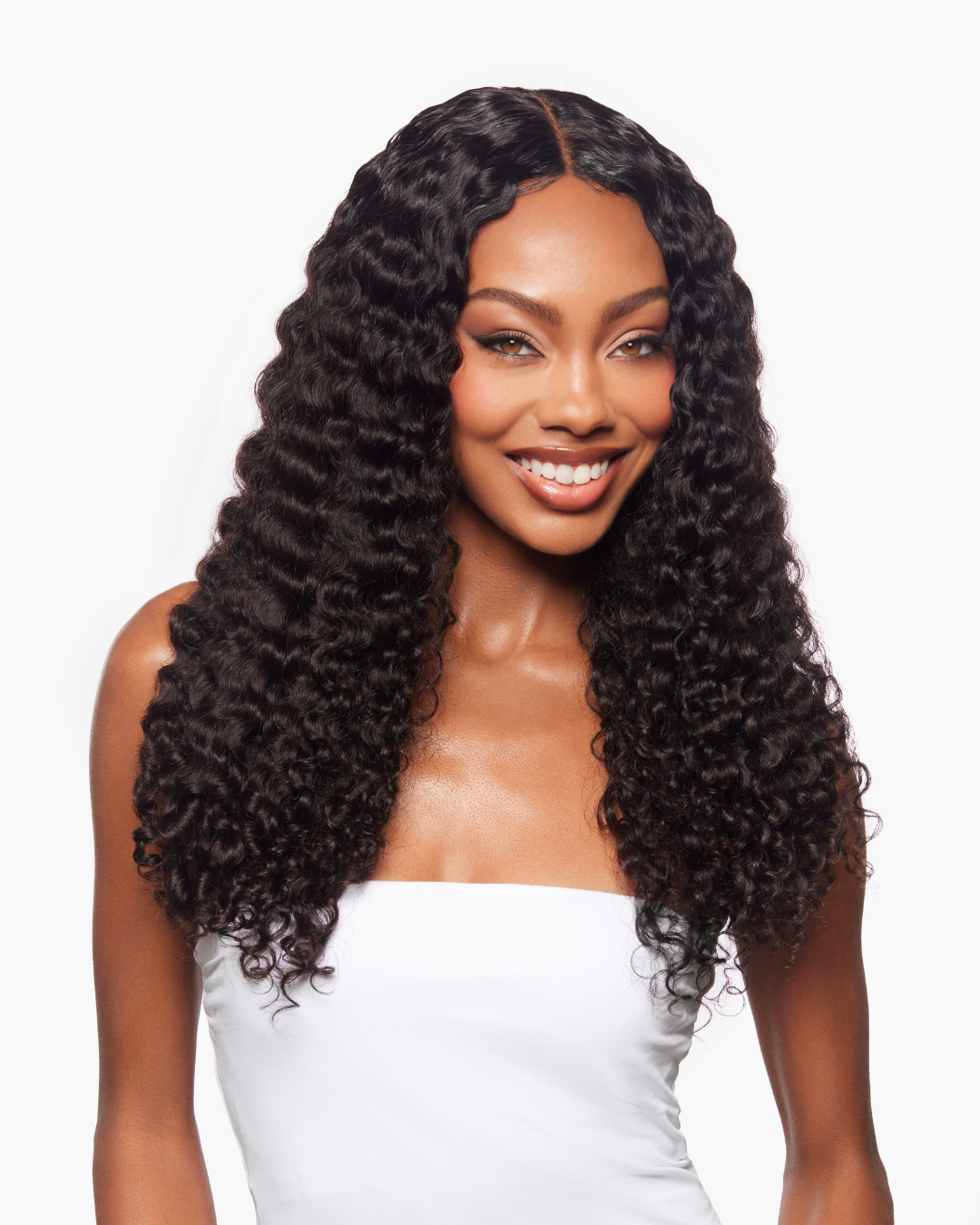 "Soft Spiral" Swiss HD Lace Closure
$ 259
Overview
Shipping & returns
Overview

Usher in a new wave of curl definition and flow with our latest texture,"Soft Spiral". These pillow-soft, elongated S-curls perfectly match 3A-3B textures while offering a deeper density and more relaxed coil than our signature  "For Koils" and "For Kurls" Collections.  

Embrace effortless movement, endless bounce,  and the utmost versatility with free-flowing ringlets made for go-to styles from defined wash-n-gos to airy braid-outs. This new, carefree curl creates a look of relaxed refinement made to compliment your natural beauty.  

Our "Soft Spiral" Collection closures are handmade with a 5x5 Swiss HD Lace base, allowing you to achieve the curls you want while protecting every strand of your natural hair. The Swiss HD Lace base features a thinner, higher-quality material, making it less visible, and finished with an undetectable hairline. 

Using transparent lace that effortlessly blends with any complexion, Swiss HD Lace is a breathable and comfortable option that gives the appearance of a scalp without having to wear yours out. No texture match is required! 

Style with our "Soft Spiral" Wefted Hair for a fully protective but seamless look!

Our extensions are unprocessed and will arrive in their natural, unaltered color, ranging from medium to dark brown, with medium to high luster. 

Closure Density: Natural 

Read More

Shipping & returns

Orders will ship the same business day if placed Monday- Friday before 11 AM EST, excluding holidays and sale periods. We work with trusted shipping carriers, but recommend purchasing Route Package Protection to insure your package, as Heat Free Hair not responsible for lost, stolen, or damaged packages. All orders with hair extensions require a signature for delivery.


Heat Free Hair is pleased to offer returns for store credit within 14 days of delivery, as long as your order remains in its original condition. To be eligible for a return, products may not be untied, washed, installed, chemically processed, excessively brushed/finger-combed, or tampered with in any way. We do not offer cash refunds. All wigs are final sale.

If you need assistance with a purchase, send an email to customercare@heatfreehair.com or give us a call at 1-877-686-9044. We are happy to assist you!
Deep Wave Hair Closure for Comfort and Style
Do you long for flowing deep wave curls that'll be the envy of everyone in the room? There's nothing quite like a good hair day to put a spring in your step and draw all eyes on you wherever you go. With the Soft Spiral Swiss HD Hair Closure, you get all the benefits of glowing, glorious pillow-soft curls - while your hair and scalp are safely protected from environmental damage.
This deep wave closure features s-shaped curls that are loose enough to give off carefree vibes while being sleek enough to be professional and powerful. It's a masterful look that makes your natural beauty and style seem effortless. With these versatile curls at your command, you can create many different looks. Whether you want to make a big impression in the boardroom or night out, the deep wave hair closure is a perfect match for your 3A or 3B hair. 
One of the biggest benefits of using a hair closure is that you don't need to match your natural hair texture! This means you can create a whole new style, there are no limits to what you can achieve. The hair closure covers the whole hairline at the front, providing protection for your hair and your scalp. When you combine this with other wefted hair extension products, you can build your ideal hairstyle without the need for multiple styling tools, or products - or the inevitable damage from overuse of these.
Why Choose Heat Free Hair Deep Wave Hair Closure?
As industry-leading, all-natural hair texture and natural hair extensions specialists, all products at Heat Free Hair uphold to our highest quality standards. We only supply premium products because we care about your natural hair and personal styling needs. All of our hair collection is made from 100% virgin human hair, which means they have never been damaged or chemically processed. 
Our extensions are also available in their natural color (typically medium to dark brown) so you have greater flexibility when it comes to styling exactly the way you want. We take great care to ensure consistency across our hair products. This means that if you wish to purchase a soft curled closure and wefted hair to create a bespoke wig that's 100% you - then you can trust our textures will blend seamlessly together.
With the correct hair care, you can expect your premium Heat Free Hair closure to last for many years. We recommend having a professional install and remove your deep wave closure just to ensure that your natural hair is correctly protected.
Properly maintain your deep wave hair closure, wefted extensions, and other hair extensions with products specifically designed for extensions. The requirements are slightly different from your natural hair care routine, but with specially formulated products such as our Perfect Extensions Kit - you'll discover the secret to well-kept, luscious, and long-lasting extensions.
Order Yours Today
With no need to texture match for a seamless blend, there's a whole world of styling possibilities awaiting you. If you place your order Mon-Fri before noon EST, we'll ship your order on the same day! At any other time, there can be a slight delay in shipping, but we'll do our best to keep it to a minimum. We understand just how exciting it is when you're waiting for that parcel.
All parcels will require a signature on delivery - so we know this premium hair has made its way to the rightful owner. If you think you won't be home to receive your package, please make arrangements for convenient redelivery with the delivery company.
We hope you love your new style! If you have any questions, please let us know by phone or email, we're always here to help.
Read Less
Texture that's spoken for
Customer Reviews
Write a Review
Ask a Question